A Leader
in the distribution business:
A leader in the automotive refinish and industrial paint and related products in North America
A leader in the automotive aftermarket parts business in Canada
A leader in the automotive aftermarket parts business in the United Kingdom

We operate
17 distribution centres
and
over 440 corporate stores

We employ
over 6,000 people

We generate
sales of about $1.7 billion in USD annually

Uni-Select Inc.
March 11, 2016

FinishMaster
March 11, 2016

Uni-Select Canada
March 11, 2016

The Parts Alliance
August 7, 2017
Uni-Select inc. was founded
In 1968 by 12 Québec businessmen who joined forces to form a purchasing group for aftermarket parts.
Our name reflects the founding members' main motivations:
Forming a united group, working together to build the Corporation.
Grouping together a selective cohort of partners focused on delivering excellence
Our mission: We aim to be the preferred distributor in the automotive aftermarket and
to create value for customers, employees, suppliers and shareholders.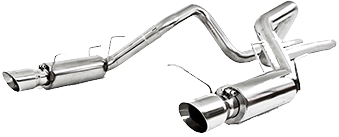 Our mission, vision and values are aligned to achieve that.
We are a true
Business partner
We support our customers and foster their growth. Their success strengthens our leadership position in the market.
Our solutions
Dual-sourcing models for wholesalers
Multiple ordering options for collision repair centres
Reputed banner programs
Connectivity solutions
Loyalty programs
Inventory management programs
Technical and business training
Comprehensive warranty coverage for repair shops and consumers
These customized solutions differentiate us from our peers and makes us a partner of choice. This customer centric culture has been mutually rewarding and is a strong competitive advantage that guides our strategic focus.